Routine is a NO for you. Surprising and pampering your partner is a real pleasure for you. Being together and sharing precious moments is what matters most.
When the good weather arrives, it is an opportunity to organize activities to do as a couple. For this, we offer you ideas and good addresses to plan amorous and unusual dates with your loved one in Paris!
An enchanted ride on the water!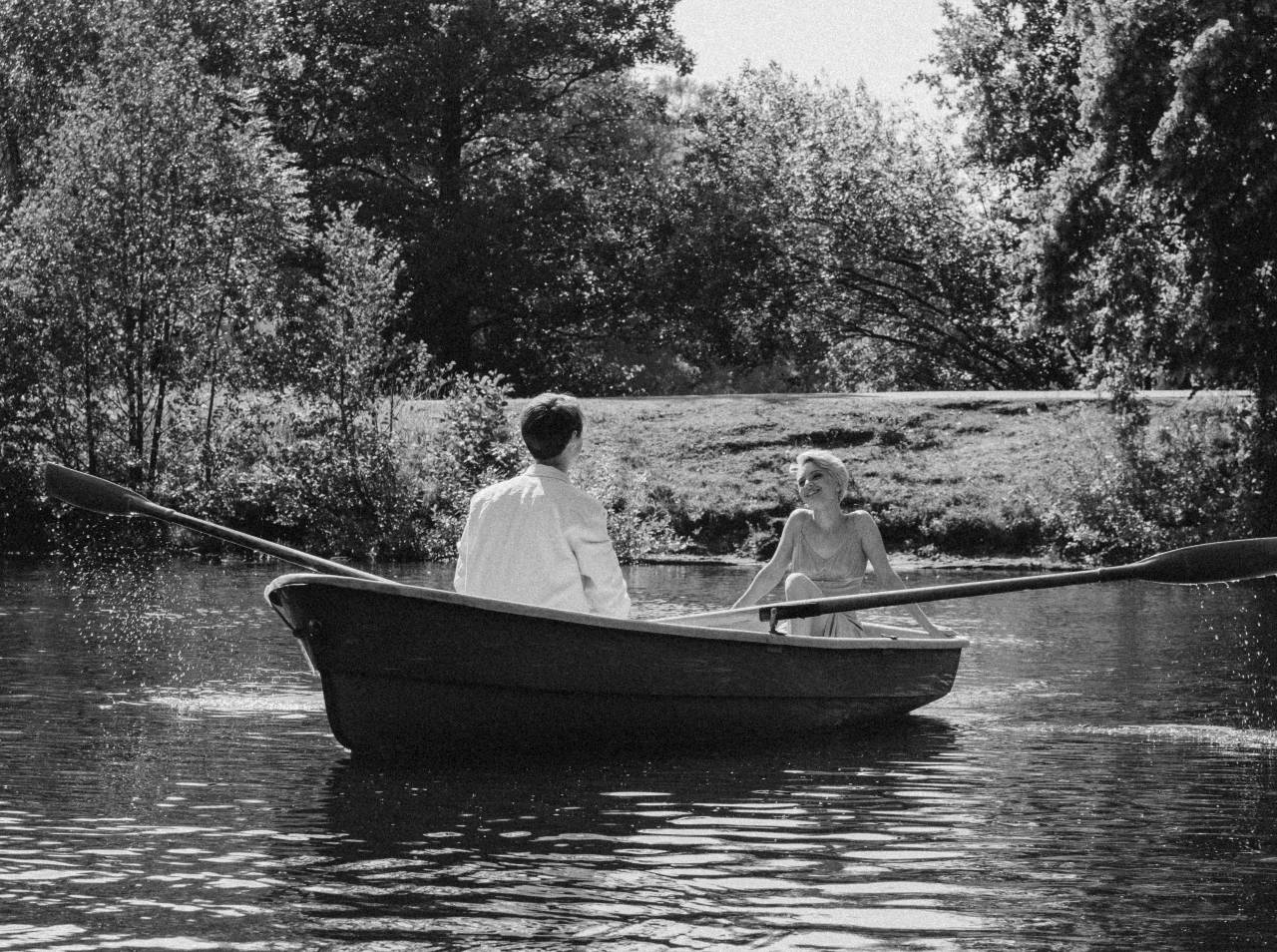 When sunny days take over the capital, let yourself be transported on a boat trip to the Bois de Vincennes.
In a lush and exotic setting, take your partner along the Daumesnil lake for a super romantic date!
Appreciate the bucolic landscape that awaits you and create sweet and precious memories for two.
PS: to make your walk worthy of a magical interlude, go to the romantic temple on the island of Reuilly and steal a kiss from the person you love…
Bois-de-Vincenne
Route de la Pyramide, 75012 Paris
A romantic night at Le Secret de Paris – Hotel & Spa!
The Secret of Paris – Hotel & Spa is the most romantic hotel in Paris!
In a luxurious and romantic setting, invite the person you love to Le Secret de Paris – Hotel & Spa to experience an exceptional moment in the heart of the most beautiful Parisian monuments.
It is the ideal address for couples wishing to celebrate their passion and recharge their batteries in an atmosphere of luxury, calm and pleasure.
The beautiful feature of this hotel, in addition to sleeping in a famous monument, is that you can book a room with a private jacuzzi bath. Let yourself be surprised by the originality and refinement of the place.
It is the same with "Le Jardin Secret", our private spa with sauna, hammam and jacuzzi, immerses you in an exotic and luxuriant setting for maximum relaxation.
To make this date even more romantic, sprinkle your other half with sweet attentions to arouse great emotions! Rose petals, chilled champagne, chocolates and private jacuzzis, everything is there to enjoy an unforgettable romantic break.
Secret of Paris – Hotel & Spa
2 rue de Parme, 75009 Paris
Telephone: 01 53 16 33 33
Website: www.secretdeparis.com
A scented workshop to awaken your senses!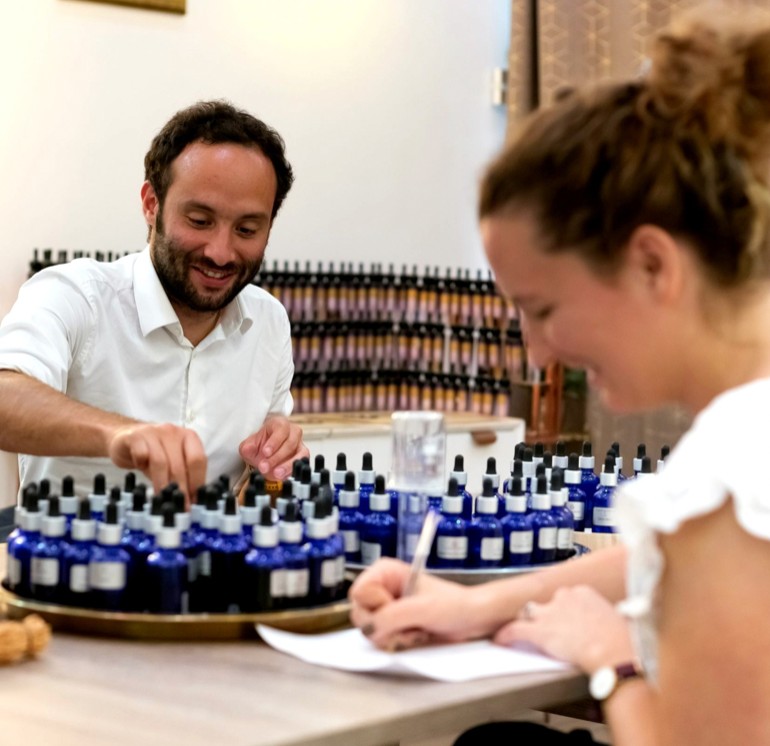 Combine luxury and unusual activity in one? Well, it is possible!
Located in the heart of the Marais, the Studio des Parfums is a niche perfumery specializing in the creation of high-end and above all, tailor-made perfumes.
This address is the ideal place for couples wishing to discover a new concept. Indeed, at the Studio des Parfums, experience the art of perfumery through the "Nose to nose" formula.
So, the time has come to slip into the shoes of an apprentice perfumer to discover the most beautiful olfactory creations.
In a friendly and warm atmosphere and for the ultimate romantic experience, get to know each other better by creating one, the perfume of the other. Smell and choose the top, middle and base notes that appeal to you the most.
Different options are possible to enhance your evening, in particular with:
• A choice of several bottles available, including Murano/Venice glass bottles, exclusive for the Studio des Parfums (optional)
• Customizable ribbons (optional)
• An apprentice-perfumer diploma for each (optional)
• A tasting of our exclusive champagne accompanied by petit fours
An original activity for a date for two, isn't it?
The Perfume Studio
23 rue du Bourg Tibourg, 75004 Paris
Telephone: 01 40 29 90 84
Website: www.studiodesparfums-paris.fr
A moment of sweetness at the Hôtel Paris j'Adore!
Located in the 17th arrondissement of Paris, treat yourself to a break at Paris j'Adore – Hotel & Spa!
The spa is distinguished by its intimate and romantic decoration, its many facilities and the excellence of the welcome. You can enjoy the following facilities: heated swimming pool, infinity jacuzzi, hammam, sauna, salt cave, ice fountain and sensory showers.
Continue this moment of well-being with a delicious brunch at the Restaurant j'Adore! In a sumptuous decor, savor sophisticated and refined dishes: this is how to experience a beautiful taste show with your spouse.
Paris j'Adore Hotel & Spa
7 rue Beudant, 75017 Paris
Website: www.hotelparisjadore.com
Telephone: 01 53 30 03 00
Bake a little, a lot, passionately… madly!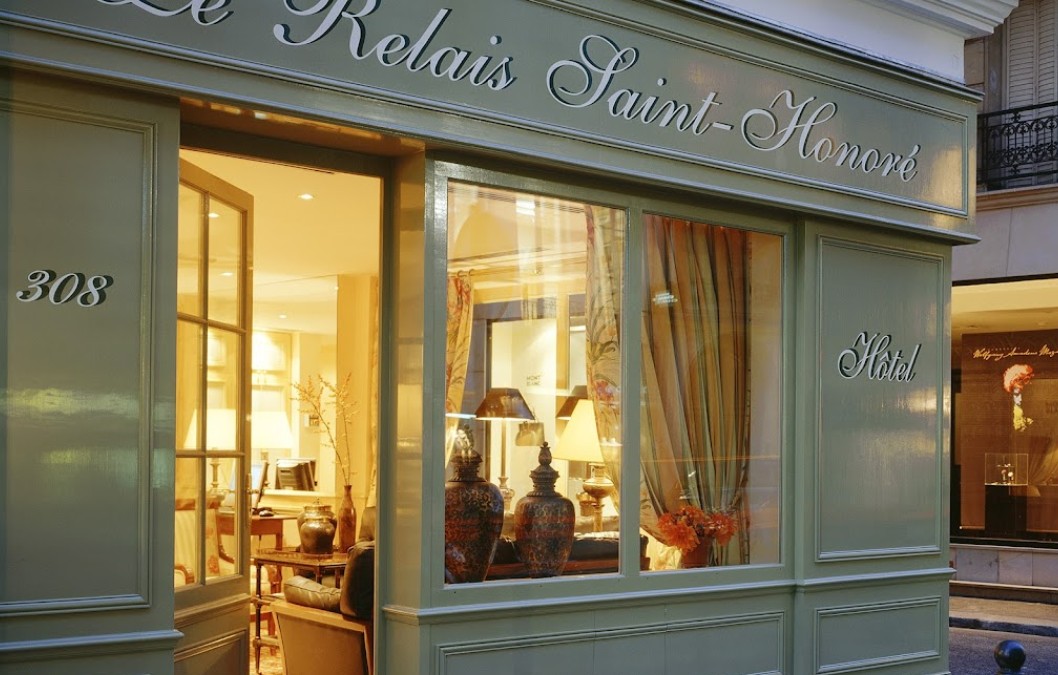 Source: The Relais Saint Honoré
As Auguste Escoffier says: "good cooking is the basis of true happiness". Are you curious and love pastries?
Well, satisfy your taste buds with culinary knowledge at the Galeries de LaFayette, thanks to the prestigious Ferrandi school! Mix and bake in a prestigious and friendly setting to discover your cooking skills.
You will be welcomed by a pastry chef and he will pass on his know-how to make sweet sweet treats. Brag about your pastry skills and impress your partner, this is a great way to share a moment for two.
Meet at the Ferrandi space on the 3rd floor of the Maison & Gourmet
35 Boulevard Haussmann, Paris.