AROUND THE HOTEL PARIS SHOPPING
How good it is to redo your wardrobe by robbing the designer boutiques of the Pigalle and Montmartre districts or the big brands of Galeries Lafayette! Here are the best addresses in our neighborhood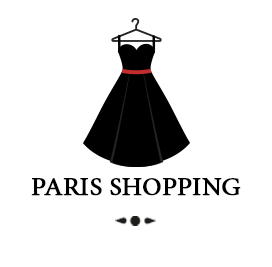 Galeries Lafayette
Galeries Lafayette is the largest department store in Paris! Located just a twelve-minute walk from our hotel, this internationally renowned brand brings together the biggest ready-to-wear brands, not to mention designers.
Galeries Lafayette
40 boulevard Haussmann
75009 Paris
+33 (0) 1 42 82 34 56
Anouschka
Former star model of the 80s, Anouschka receives guests in a 300 m2 apartment transformed into Ali Baba's cave. She stores in this showroom "like at home", on racks arranged everywhere from floor to ceiling, unique pieces of designers collected for more than 30 years. Each dress, each sweater has a little story. High-end vintage fashion enthusiasts will find pieces from the 20s to 80s here, from Courrèges to John Galliano, from Versace to Givenchy.
Anouschka
6 avenue du Coq
75009 Paris
+33 (0) 1 48 74 37 00
sur rendez-vous uniquement contact@anouschka.fr
Le Sept-Cinq
The secret to getting a real Parisian look in our neighborhood: Le Set Cinq, a concept store of young 100% Parisian designers.
It is also a cozy place where you can meet over tea and some cakes!
Le Sept-Cinq
54 rue Notre-Dame de Lorette
75009 Paris
+33 (0) 9 83 55 05 95
www.sept-cinq.com
Cancan
Quality clothes made by designers unearthed with taste by Lisa, who opened this shop in March 2009. Clothes rather sexy and close to the body!
Cancan
30 rue Henri Monnier
75009 Paris
+33 (0) 1 42 80 30 41
Paperdolls
If you are lost in the alleys of Montmartre, at least try to find rue Houdon! Designed like a small apartment, this concept store in the Abbesses district is a real treat for the eyes… A wonderful return to the past with a display of little wonders in a powder pink atmosphere. Retro and poetic atmosphere guaranteed.
Paperdolls
5 rue Houdon
75018 Paris
+33 (0) 1 42 51 29 87
www.paperdolls.fr
Pigalle
A shop that is more suitable for men! Beware, prices can be a bit high. A high-end version of urban style.
Pigalle
7 rue Henri Monnier
75009 Paris
Les Puces De Saint-Ouen
Antique dealers, merchants, creators, designers, craftsmen and artists are gathered at the Puces de Saint-Ouen, a suburb near Paris. A market full of wonders in an exceptional atmosphere. Classical antiques (furniture, bronzes, lights, tableware, jewellery, toys, books, period clothes) rub shoulders with more surprising antiques (scientific objects, sporting goods, old tools, archaeological pieces, etc.).
Les Puces de Saint-Ouen
Marché Paul Bert
96-110 rue des Rosiers
93400 Saint Ouen
Spree
Both boutique and gallery, Spree presents clothing (Martin Margiela, Isabel Marant, Comme des Garçons, Marc by Marc Jacobs), fifties, sixties and seventies furniture (Charlotte Perriand, Jean Prouvé, Friso Kramer, Eames, Vico Magistretti), works of art and fashion accessories.
Spree
16, rue la Vieuville
75018 Paris
+33 (0) 1 42 23 41 40
www.spree.fr
Pa Design
P like Pierre, A like Assia, the two designers have imagined a decoration shop like an offbeat lab, which reinvents everyday objects while having fun. Unbreakable vases, lovers' mittens to warm up for two. Children, on the other hand, love the curved school rulers, which bend as soon as you let them go, and avoid pen marks and ethical comforters covered with labels on which you can read the rights of the child.
Pa Design
2 bis rue Fléchier
75009 Paris
+33 (0) 1 42 85 20 85
www.pa-design.com
Montaigne Style Paris
Need expert advice? To be at the forefront of fashion, let stylist Thomas Leruez de Montaigne Style guide you when shopping!
Montaigne Style Paris
42 Cours Albert 1er
75008 Paris
+33 (0) 1 77 12 65 59
www.montaignestyle.com