AROUND THE PARIS HOTEL AT NIGHT
The location of our hotel, located near the trendy So-Pi ("South Pigalle") district, is at the heart of Parisian nightlife. Here are some essential addresses to go for a drink close to us: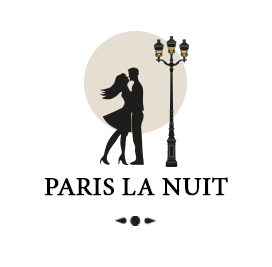 Discover The Bars Near The Hotel
Le Tagada Bar
40 rue des 3 frères
75018 Paris
+33 (0) 6 84 43 31 97
Open Monday to Sunday
A real Parisian bistro-style bar for a drink with friends
Le Dirty Dick
Don't be fooled by the name of this rather suggestive bar! A popular spot for our Secret de Paris team, the Dirty Dick bears the soul of a former hostess bar in Pigalle.
Today, it is a feast for the eyes and the taste buds. A colorful and exotic surprise! Waiters in Hawaiian shirts serve you cocktails worthy of real meals, varied, rich and beautifully presented.
If you are several, order a punch bowl and share it. Friendly effect guaranteed.
Le Dirty Dick
10 rue Frochot
75009 Paris
Ouvert du dimanche au lundi de 18h à 2h
Le Dr Lupin
1 rue Frochot
75009 Paris
+33 (0) 1 40 37 26 97
Open from Monday to Saturday
In an atmosphere and decor inspired by the Parisian cabaret of the Belle Epoque,
Dr. Lupin offers you a highly sought-after cocktail menu:
each of them is an original creation of bartenders and all have medicinal properties.
Roy's Pub
73 rue Blanche
75009 Paris
+33 (0) 1 49 70 03 82
Ouvert du lundi au samedi
www.royspub.com
Nestled in Pigalle, Roy's is a place that brings together conviviality, good humor and taste:
from starters to desserts, everything is homemade
Le Lulu White
The completely black facade of this bar will let you discover the magic of the interior.
A cocktail bar specializing in absinthe.
Le Lulu White
12 rue Frochot
75009 Paris
+33 (0) 9 83 58 93 32
La Famille
A small bar full of surprises in the middle of Montmartre!
Explosive cocktails and reservation essential.
La Famille
41 rue des Trois Frères
75018 Paris
+33 (0) 1 42 52 11 12
Le Mansart
Le Mansart is a trendy and popular bar that is never empty.
Young and somewhat "hipster" atmosphere, with table football available for fans!
Le Mansart
1 rue Mansart
75009 Paris
+33 (0) 1 56 92 05 99
Chez Moune
An underground club very popular with the Parisian nightlife, Chez Moune is a small room in a dark basement, where you dance until the early hours. The atmosphere is always festive, the entrance always free, the bouncers not too demanding and the sound eclectic, trendy and sharp, from electro-rock to minimal.
Chez Moune
54 rue Jean-Baptiste Pigalle
75009 Paris
+33 (0) 9 67 50 28 44
La Machine Du Moulin Rouge
This club located right next to the Moulin Rouge offers a mainly electronic line-up, growing month after month with sought-after international headliners, alternating with underground Parisian groups and DJs. Be careful, book your tickets in advance for the big concerts because La Machine fills up quickly.
La Machine du Moulin Rouge
90 boulevard de Clichy
75018 Paris
+33 (0) 1 53 41 88 89
20 Minutes From The Hotel
Le Matignon
Establishment founded by the famous Costes brothers, the Matignon is both a restaurant and a club with a cozy and golden atmosphere offering a sharp and varied musical program.
Le Matignon
3 avenue Matignon
75008 Paris
+33 (0) 1 42 89 64 72
www.matignon-paris.com
Le Faust
Located on the quays of the Seine, under the Pont Alexandre III, the Faust is a great club where the best DJs follow one another. There is also a restaurant with its terrace on the bank. A spot extremely popular with Parisians.
Le Faust
Pont Alexandre III, Port des Invalides Rive Gauche – Paris 7ème
Horaires d'ouverture et fermeture selon la programmation proposée.
+33 (0) 1 44 18 60 60
www.faustparis.fr
Le Titty Twister
A stone's throw from the Champs Elysées, the Titty Twister is an incredibly underground bar-loft that looks like it came straight out of the United States in a decor inspired by Tarantino's films! Atypical and quirky, you can play billiards there, meet dancers from the Lido and dance all night while sipping delicious cocktails to a frenzied rhythm.
Le Titty Twister
5 rue de Berri, 75008 Paris
+33 (0) 1 45 62 50 23
www.letittytwister.com
Les Bains
Les Bains is a mythical club that reopened in 2015. A hybrid place open 24 hours a day, between private house, hotel and club. Brand evenings, concerts, aftershows and fashion shows bring this place of Parisian hype back to life.
Les Bains Douches
7, rue du Bourg-l'Abbé
75003 Paris
Le Sunset
It is one of the most popular jazz clubs in Paris. In a cellar worthy of New York cradles, orchestras, pianists and saxophonists make Sunset a must.
Le Sunset
60, rue des Lombards
75001 Paris
+33 (0) 1 40 26 46 60
Chez Papa
Chez Papa is a jazzclub located in the Saint Germain des Prés district, where you can find the atmosphere of period jazz.
Chez Papa Jazz Club
3 rue Saint-Benoît 75006 Paris
+33 (0) 1 42 86 99 63
www.jazzclubchezpapa.free.fr
Café Laurent
Located within the Hôtel d'Aubusson, the Café Laurent is a pleasant jazz club with an elegant interior for a guaranteed delicious moment perpetuating the tradition of listening to jazz.Café Laurent
33 rue Dauphine 75006 Paris
+33 (0) 1 43 29 03 33
Ouvert du mercredi au samedi. Programmation détaillée sur le site de l'hôtel.
www.hoteldaubusson.com